Electric break: what can I get in my freezer?
Horror, misfortune! You have been away from home and have just noticed, on your return, that a power failure has caused a shutdown of your freezer. What foods can you keep, which ones to discard? Discover our advice …
A key step: the preservation of the cold
Your freezer has stopped working because of a power cut or because it has reached the end of its life? Alert, what to do?
Precautions must be taken, because a break in the cold chain can cause a proliferation of bacteria making the food unfit for consumption.
To recall, a food is frozen when it is stored in a compartment at -18 ° C and enters thawing phase at a temperature of -9 ° C .
Firstly, in the event of a power failure, avoid opening the door of your freezer too often , so as not to allow hot air to enter the compartments of the appliance. You can also cover the unit with thick covers , allowing you to play the role of insulator and keep the cost.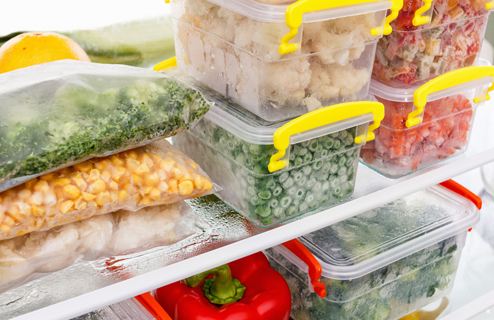 In the event of a breakdown, firstly make sure to keep the freezer cold.
If you think that the fault has lasted or will last more than two hours, do not hesitate to surround the frozen food with ice or even dry ice (or dry ice) to keep a little cold. If you can, quickly place the most fragile foodstuffs (fish, meat) in coolers  to dispose in cool places (cellar, cellar, garage).
If the freezer stops operating, please refer to the operating instructions of your appliance . Indeed, most of them, including the most recent models and the best isolated, have several hours of autonomy, sometimes up to 72 hours.
Also note that, if it works well, a well-filled freezer is designed to keep the cold 48 hours frozen food and continue to play the role of cooler inside the compartments. A half-filled freezer will not be able to store food for more than 24 hours.
The big sorting begins (and we have no mercy)
However, it is not a question of putting one's health at risk: only foods that still have frost on their packaging can be kept and refrozen if, and only if, they are still very hard in the middle.
If the internal temperature of the freezer has exceeded 4 ° C , fragile foods  susceptible to bacterial growth  must be discarded . Exit therefore fish / meat / seafood (raw or cooked), dairy products (cheese, milk, ice cream), cakes and pastries made from cream , frozen dishes.
If they are not damaged and still have ice crystals , you can refreeze some frozen foods , such as fruits and vegetables, bread or baked cheeses.
Once thawed, the initially frozen foods should be quickly consumed , or cooked, provided they have been stored in a room of less than 25 ° C.
If in doubt, and to preserve your health, discard suspect foods : you can not know if foods are safe by referring only to their smell or appearance. Cooking and cooking thawed foods in case of a breakdown will also not make them suitable for consumption .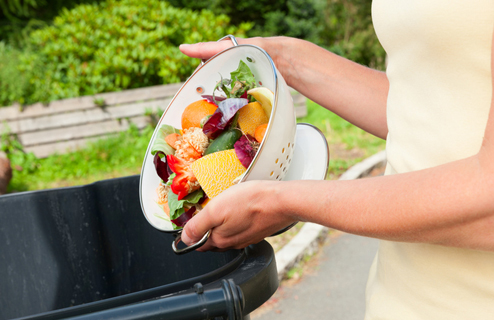 Once your freezer is restarted, empty it and thoroughly clean it before putting fresh food on it again.